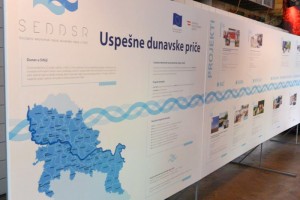 The conference to mark the Danube Day has been held at the Cultural centre "Grad" in Belgrade today. The director of the Office for the Implementation of the Development Programme of the Autonomous Province of Vojvodina, Ms Dijana Benka-Rosić, attended the conference on behalf of the institution that is in charge of the "Knowledge to Everyone" project. This project is funded by the European Union, together with the Austrian Development Agency, within the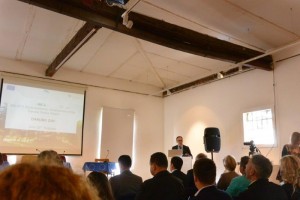 "Socio-Economic Development of the Danube Region in Serbia" project. The Deputy Head of the EU Delegation to Serbia, Mr Oscar Benedict, State Secretary of the Ministry for Tourism, Trade and Telecommunications, Ms Lukrecija Đeri and the Minister­ Counsellor at the Austrian Embassy in Serbia, Mr Wolfgang Wagner, addressed the audience.
The conference also dealt with the key issues of the Territorial marketing strategies and The plan of marketing destination, marketing tools and tourism products in the Danube region in Serbia, which were presented by the project manager of the "Socio-Economic Development of the Danube Region in Serbia", Mr Klaus Kapper.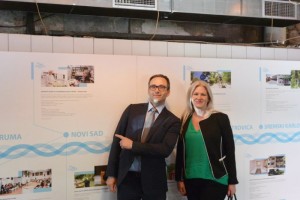 The panel discussion dealing with "Development prospects for the Danube Region in Serbia" was conducted after the presentation. The Director of the Tourist organization of Serbia, Ms Gordana Plamenac, the president of the Serbian Chamber of Commerce, Mr Marko Čadež, and the president of the municipality of Veliko Gradište, Mr Dragan Milić, took part in the panel.
Novi Sad, 25th June 2015